We can't wait to see you all in the new year and we wish you nothing but the best in 2019!

See you on the road! 🤠 ... See MoreSee Less
Happy New Year to all of you all the best for 2019
Happy New Year Guys hope to come to a concert soon.
Happy New Year Cold Creek County, wishing you an awesome year!!
Happy new year fellas ...can't wait for this new year of some great shows and awesome music 💕🎶🎤💎💕
Come back to Truro NS! Happy New Year!
Happy New year. Looking forward to seeing you guys on the road
Happy New Year Cold Creek County!
Happy New Year !!! Cold Creek Country!
All the best to you boys as well. Much love T
i was cruising #YouTube wile doing house work checking out live performance and this came up. Alanis in 2015, she absolutely kills this! Alanis Morissette "You Oughta Know" on the Howard Stern Show https://t.co/nkyE1D4zU2 via @YouTube
Back to rehearsal we go for our #2019 experience together! Really excited to get out there and see you all. 🤘
Twitter feed video.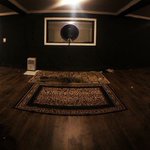 We've got some tasty new jams for everyone just around the corner 🔥
How many of you are just thinking about starting your shopping today?!! #craziness #YouDoItToYourself #happyholidays
Twitter feed video.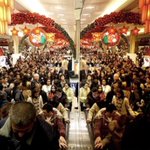 Such an amazing event. Thank you @coldcreekcounty. You #makedreamscometrue for kids in @Ptbo_Canada
Hey everyone! We have been informed that tonight's show at @LOT42Canada has been postponed due to the weather. The show has been rescheduled for April 12th, 2019. Additional details can be found at this link: