We are thrilled with the support of our official video for GOLD. Thank you for all of your support. It's a different side to the band and we are so grateful to have the opportunity to create music and have fans enjoy it. If you haven't seen the video yet, here it is!....
Huge thanks to Rachel Wammack and Ryan Hurd.

youtu.be/b6vly_YTA0wGold - Cold Creek County feat. Rachel Wammack (Official Music Video) Listen on Spotify: smarturl.it/ccc_sp Listen on Apple Music: smarturl.it/c... ... See MoreSee Less
Awesome video - great to hear Josh singing !!
That is really awesome. Always knew you had something special. Keep it up. I am a fan
Congratulations! Great Job! 😁
I was right its great LOVE it !!!! ❤❤🎶🎶🎶more more !! Great job guys!!
It's summer concert season out there! #loveit #livemusic
Twitter feed video.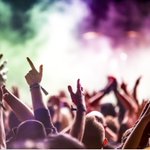 What is life after @Stranger_Things ? A sad one... 😂 @netflix triumph!
New merch for the girl inyour life with a 'Heart of Gold'! FREE SHIPPING using promo code 'GOLD40' at checkout! #gold #merch #ccc #new #summer
Twitter feed video.